15 Fun Ways to Fill Your Summer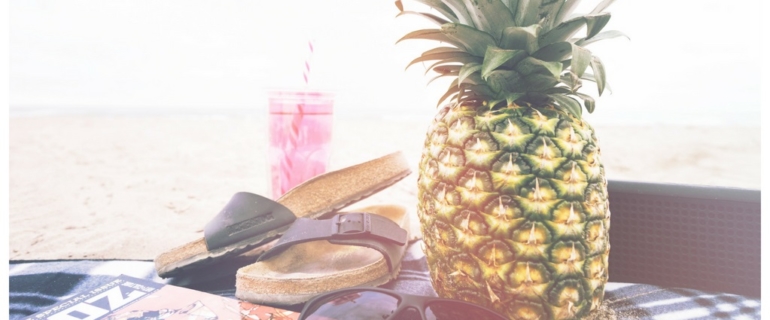 15 Fun Ways to Fill Your Summer
There is no reason you or your family should get bored this summer, and you won't have to travel far or break your summer budget in order to find something to do! With so much going on in our area, we have put together a list of budget friendly ideas to help you stay active and entertained.
1. Visit a National Park.
Most people don't realize how many National Parks and natural attractions there actually are near them. Between Tennessee and Kentucky you could fill each weekend throughout the summer with waterfalls, caves or natural wonders!
2. Walk or bike on local trails.
With our community continuously growing, we have steadily created more options when it comes to local trails. Look up nature trails by city at AllTrails.com. You may have more to choose from than you think.
3. Brush up on your local history.
Have any history buffs in the family? Just because school is out doesn't mean the kids have to stop learning! Check out Tennessee National Parks and Monuments for a list of historical sites and make it a day trip.
4. Visit a museum.
There are more museums out there than you may realize. Museums USA has a search option to look up museums by city and state! Most local museums such as the Frist and the Customs House have fun summer activities and exhibits going on!
5. Summer programs for the kids.
Most cities have summer programs for children. Getting your child involved in the arts or a sports camp can keep them interacting with their peers and beat boredom. Another plus, community programs are usually free or low cost! Visit Nashville Parks & Rec or Clarksville Parks & Rec for full lists.
6. Take a trip to the theatre.
Nashville has TPAC, but going to the theatre doesn't have to mean paying Broadway prices. Local theatres such as the Roxy offer the theatre experience and give you up and coming talent. There are even outdoor theatre experiences such as Nashville's Shakespeare in the Park.
7. Outdoor movie nights.
Both Clarksville and Nashville both offer free Movies in the Park. Just bring a blanket or chairs, pack a cooler and head off to the movies!
8. Enjoy some local music and wine.
Nashville is Music City, so needless to say the music options are endless. But if you would like to enjoy a local band/artist and relax this summer, check out one of the many winery concerts throughout Nashville and Clarksville.
9. Splash or swim the day away.
The best way to beat the heat is to get in the water! Tennessee and Kentucky have a number of water parks within driving distance. Many local parks now have splash parks areas built in, so you and the kids can cool off after spending time on the playground. There are local spots to drop in a canoe and several state parks have free beaches to swim in as well.
10. Catch a game.
Did you know you can watch local sports teams practice for free? Watch the Titans or Predators in action while they practice, without having to buy tickets. If you like baseball, all the Belmont Bruin games are free.
11. Attend local festivals and fairs.
With a wide range of festivals going on in Middle Tennessee this year there is sure to be a few that spark your interest, from food and beer to cultural festivals.
12. Shop your local farmers market and stores.
The farmers market is a great place to find locally grown food and meet local artisans. Usually the venders that you will find at the farmers market will be local business owners in your area. Both Nashville and Clarksville have farmers markets that are open now through the fall.
13. Visit the library.
Local libraries are full of fun and free events for the community throughout the year, and summer brings the most! The Nashville and Montgomery County libraries offer yoga and computer skills classes, story time, puppet shows and more!
14. Volunteer.
Have spare time and want to meet new people in your community? Volunteering is close to our employees hearts here at Legends Bank. Organizations like United Way, Meals on Wheels, and local animal shelters are always looking for help. Stay busy and help others at the same time.
15. Stay up to date with community events.
There are tons of things going on all through summer. Stay in the know with what is happening near you. Some great resources where events are posted include Nashville Fun for Families and Clarksville Now and Nashville Scene.
---
Sources: Tennessean; Nashville Fun for Families