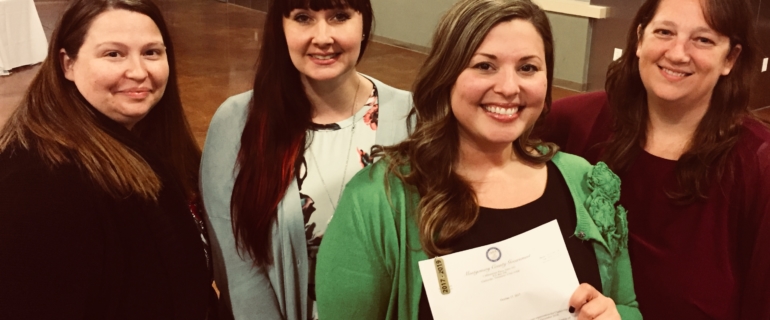 Legends Bank shares our favorite ways to make green choices and be more energy efficient.
Make this year your year for success, happiness, and doing good for others – and your environment! We've rolled into March, which means we're getting closer to spring and warmer weather. What a great time to think about your personal "green" efforts and use the seasonal change to inspire you!
The great thing is, you don't have to be super "granola" to make some environmentally-friendly changes to your life! In fact, there are some things you're probably already doing that you didn't realize were green! If not, guess what? There are some REALLY easy things you can do to improve your efforts!
Changing out your seasonal clothes?
Take this opportunity to go through clothing and donate outdated items to a charitable organization like Goodwill. Not only will you be recycling your clothing, you will be donating to a great cause!
Love your house smelling naturally fresh when you clean?
Check out the large varieties of "green" labeled cleaning products available at most retail stores or online.
Make it yourself with very inexpensive items like vinegar, baking soda, and essential oils.
Keep reading to get more easy tips!
Tips for Being More Green
Being green doesn't have to be a daunting task! There are thousands of resources out there with helpful tips for the beginner, guru, and every level in between!
Let's start with the easy things!
Adopt Electronic & Mobile Banking Services – Utilizing Legends Bank's electronic and mobile banking services reduces paper and pollution – yes, pollution! Banking services that save you a trip to the bank means you can easily access and manage your funds while reducing your carbon footprint! These services are easy to set up and simple to use, which is just a bonus for doing your part for the environment!
Get Family & Friends Involved – Don't keep all this green fun to yourself! Invite family and friends to participate in something you're doing, whether that's recycling, repurposing a piece of furniture, or going for a walk versus driving.
Have Fun – Making a few small changes or creating new habits that support our environment should make you feel good and can be fun!
Everyone Benefits
The bottom line is green is good! Once you intentionally do things that improve the environment in which you live, whether that's in your home, work, or in your community, you may unintentionally set an example for others to do the same. Imitation is the greatest form of flattery, right?
Remember, it only takes a small effort to make a big change!
About Legends Bank's Green Initiatives
Last September, Legends Bank received its second recertification from Clarksville-Montgomery County Green Certification Program. The program, which launched in March of 2011 as part of a community sustainability plan, gave organizations the opportunity to learn and implement best practices in environmental stewardship. Legends Bank participated in the program in 2012, receiving an original certification in April of 2013, and additional re-certifications in September of 2015 and 2019.
The CMCGCP provided a good platform for the bank to evaluate and discover solutions that would create improvements in three key areas:
Bank Initiatives & Improvements
Recycling programs at each branch location.
Reduction in paper with use of digital/electronic processes and technology.
Reduction in wasted electricity with replacement of energy-saving light bulbs and auto-timers on lights.
Implementing green practices with new branch construction (energy efficient equipment and appliances, use of recycled material in textiles, installing lighting timers and water bottle refilling stations).
        FUN FACT: We have saved over 7,600 bottles of water after installing the water bottle fillers!
Use of videoconferencing to lessen employee travel and reduce pollution.
Offering customers a variety of electronic and mobile banking solutions.
"Participating in the CMCGCP has created a different mindset for our staff. By supporting the mission of the program with our green efforts, we are also encouraging employees to be mindful of waste (energy, water, paper, pollution, etc.), and to be innovative and adaptive to improvements we make that have environmental impacts." –Britney Campbell, SVP/Marketing & Public Relations.
Legends Bank remains committed to maintaining its green certification and continuing to look for new solutions that will build on what has already been established. These solutions and improvements create cost and time savings with more efficient processes; and technology is providing more ways for us to do activities from our devices rather than having to drive somewhere, which reduces paper and energy waste.
Favorite Green Resources
Between Pinterest and Google,  the options are endless for green living ideas and tips!
---