How Safe Is Mobile Banking?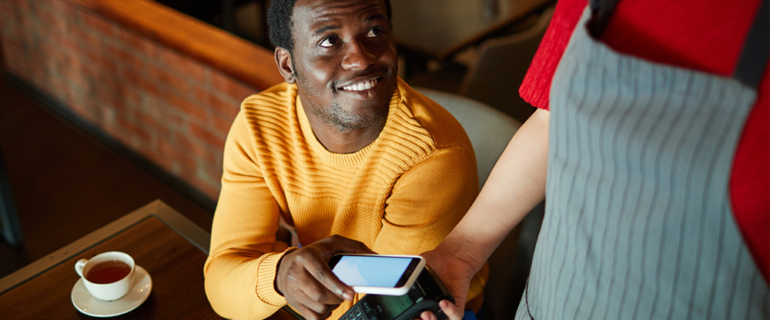 At Legends Bank, we strive to ensure that your money is secure no matter what device you use.
According to the latest news from FDIC consumer news, millions of people today are using mobile devices to manage their finances. As demand grows, the banking industry strives to improve online services while keeping customers' funds safe.
Here at Legends Bank, our electronic services give you legendary, instant access to your money with:
Mobile deposits
Mobile banking

check balances
transfer money
pay bills

Alerts on your phone or online

account updates
alerts for cleared checks or balance levels
And while Legends Bank is doing everything we can to keep your money and account information safe, here are some tips you can do to help maintain that security.
Money Transfer – Double-check before you press that send button. A simple mistype can send money to the wrong person or the wrong amount.
Secure your mobile device – Never leave your mobile device unattended and make sure you enable the auto-lock feature.
Passwords – Be sure to create a strong password or PIN. And you should periodically change your password, and don't write it down where others can find it.
Wi-Fi – Don't use unsecured Wi-Fi networks for private business. Scammers can access the information you're transmitting. Also, don't send account numbers through email or text messages.
Lost or stolen device – If your device is lost or stolen, check with your wireless provider in advance to find out about features that enable you to remotely erase content or turn off access. Contact Legends Bank quickly so that we can help prevent or resolve problems should any unauthorized transactions occur.
For more helpful tips on banking and technology, visit: Federal Deposit Insurance Corporation
We're Legends Bank,… professionals who know what you want and need most. And a homegrown, financial institution that's here to stay. Contact Us Phone (Regular Business Hours): 1-866-391-1925 Or email us at customerservice@legendsbank.com.