Identity Theft & How to Protect Yourself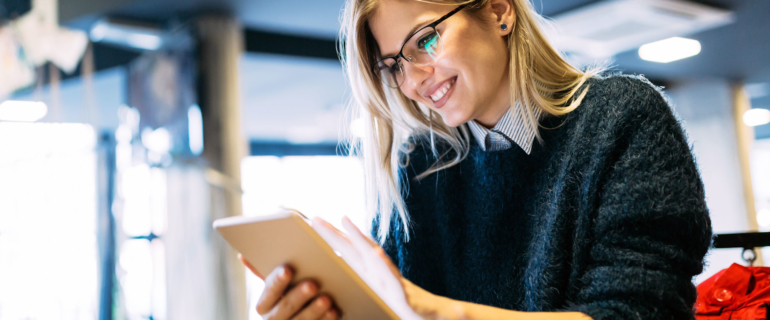 Legends Bank wants to keep you safe from Identity Theft. Here are a few tips that will help.
First off, what is Identity theft? Identity theft happens when someone gains unauthorized access to your personally identifying information such as:
Name

Social Security Number (SSN)

Bank account information
And uses it to commit fraud or other crimes. They can use your personal information to apply for credit cards under your name and rack up large charges or poach your tax refund. Thieves can even assume your identity entirely and commit crimes under your name.
Signs of Possible Identity Theft:
You no longer get your household bills in the mail. This could mean that the identity thief has changed your billing address.

You are turned down for a loan or credit.

You're being billed for purchases you didn't make.

Your financial accounts have transactions that look fraudulent.

Your tax return is rejected.

Test charges appear on your credit card statement.
How to protect yourself
Use Passwords
According to an experian study, 50% of Americans don't use passwords and some think it's just too much of a hassle.
Mix up Your Passwords
Identity thieves are counting on the fact that you'll use the same password for all your devices. Don't!
Stay away from Shady Websites
Avoid clicking on links in emails or text messages from people you don't know.
Never give out Personal Information
Thieves may pose as a bank or credit card company.  Ask for their credentials if you don't recognize them and never give out your PIN number or social security number.
Check Your Credit Reports
Credit reports will include any suspicious activity on your financial accounts.
If you think you've become a victim of identity theft, there are established procedures for addressing identity theft, and they typically include notifying the Federal Trade Commission (FTC) as well as other relevant government agencies and financial institutions.
For more information on credit identity theft, visit our website at:
www.legendsbank.com/resources/debit-card-fraud-faqs/.
Legends Bank is here to help. Learn more about Cyber Security and Fraud Prevention/Protection with these helpful video tutorials and articles.
---
We're Legends Bank … professionals who know what you want and need most. And a homegrown, financial institution that's here to stay.