Bank Smarter with Legends Digital Banking Services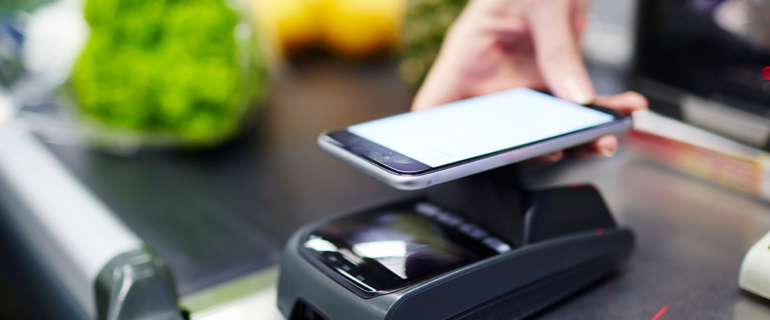 Legends Bank offers an array of digital and contactless banking options for your convenience and safety.
Communities across the country are adjusting to the "new normal" as we continue life during the various stages of the coronavirus pandemic.
The popularity of digital and contactless banking services is at an all-time high due to the current circumstances and some businesses shifting to card or online only purchasing. Although the pandemic has created a myriad of challenges, more people are enjoying the freedom of shopping online, working from home, and traveling less, which also increases the demand for banking services that fit their lifestyle.
Legends Bank offers multiple digital banking options to include online and mobile banking, plus an array of debit card services that make managing your funds and purchases easy.
---
Mobile Banking
Most likely you're spending more time on your phone or computer than ever before. Wherever life takes you, you can safely and conveniently manage your funds using Legends Bank's mobile banking services.
Check balances
Transfer funds
Pay bills
Deposit checks
Manage your own debit card with CardValet®
Make purchases using Digital Wallet
Debit Cards
Connect your debit card to your phone's digital wallet
Earn reward points on purchases
Withdraw cash
Whether you're making in-person or online purchases, using your Legends Bank debit card is the rewarding way to shop!
Using your debit card in stores, online, or even within apps has never been easier or more secure with Legends Bank's Digital Wallet!
Simply add your debit card information to your digital wallet so you can make your purchases without using your plastic card.
Just hold your Smartphone near the contact reader.
Your purchases carry the same fraud protection as if you used your physical card itself, allowing you to purchase with confidence!
Buy what you need and earn what you want. Every time you use your debit card for purchases, you'll earn points!
Use your card for groceries, gas, paying bills, or shopping online.
To redeem your rewards points, go to uChooseRewards.com.
Points can be redeemed for gift cards, travel, event tickets, and much more.
You'll also receive special offers and bonuses to help maximize your rewards.
Shop. Earn points. Enjoy your rewards.
Registration is easy and only takes a few minutes to start earning rewards:
Go to uChooseRewards.com.
Complete a simple registration.
Enter your card number, your name as it appears on your card, and your email address.
Create a username and password.
When ready, review and accept the Terms and Conditions.
Then submit!
It's that easy to start earning rewards with your uChooseRewards. Enjoy your shopping and then enjoy your rewards.
If you're searching for a local bank that offers personal services, look no further than Legends Bank. We value each and every customer and we protect your financial livelihood. Unlike larger commercial banks, we tailor our services to best fit your needs.
We're Legends Bank… professionals who know what you want and need most, and a homegrown, financial institution that's here to stay. Contact us today for all your banking needs.