Clay Shoot Fundraiser Benefiting the CMTA
Legends Bank hosted a Clay Shoot fundraiser at Cross Creek Clays on Friday, November 5th, that benefited the Charcot-Marie-Tooth Association (CMTA). This Game Changer event included 4-person teams with many local sponsors from the community and is also the first fundraiser event Legends Bank and CMTA have partnered together on.
The CMTA is near and dear to Legends Bank's hearts, as Dave Coldiron, Director of Mortgage Lending at Legends Bank, daughter Hazel, has CMT. "I am grateful to Legends Bank for supporting a cause that is so important to my family and me," said Dave. Coldiron has served on the National Board of Directors for the past couple of years.
Thanks to the participants and sponsors, $20,000 was raised that will be used to help build a new house for a family in need. The success of this event would not have been possible without all those involved, including top sponsors TW Frierson Contractor, Inc., Travis Electrical, Beachaven Auto, and Batson Nolan.
"The generosity with which this event has contributed to our association and by believing in our mission by choosing to hold this event not only for the CMTA but for those living with CMT is absolutely awestrucking!" said Jeana Sweeney, Director of Development of the Charcot-Marie-Tooth Association. "We are grateful to all that participated and to Legends Bank."
Legends Bank is a wholly-owned subsidiary of Legends Financial Holdings, Inc., operating nine branch banking locations in Clarksville, Brentwood, Nashville, and Pleasant View, TN.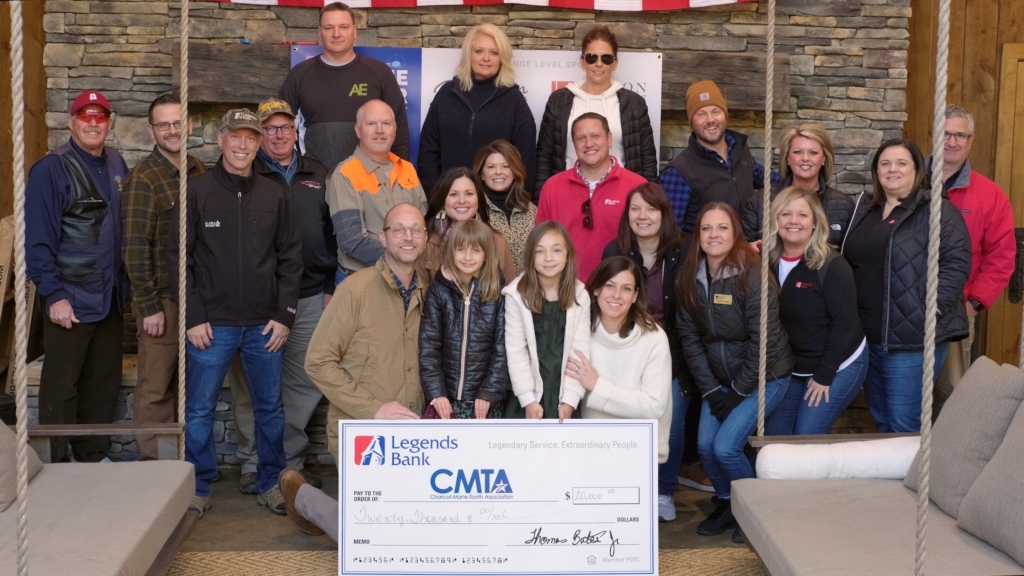 About CMT
Charcot-Marie-Tooth disease, or CMT, was named after the three physicians who first described it: Drs. Jean-Martin Charcot and Pierre Marie, and Howard Henry Tooth. CMT is a group of like diseases caused by inherited genetic mutations that damage the peripheral nerves outside of the brain and spinal cord. Scientists have identified over 100 different gene mutations causing CMT. Most people (90%) have one of four types of CMT: CMT 1A (PMP 22); CMT 1B (MPZ); CMT 2A (MFN2) and CMT 1X (GJB1). It is estimated that CMT affects 3+ million people worldwide, regardless of gender, race, or ethnicity.
About CMTA
The CMTA is the largest philanthropic funder of CMT research worldwide. The CMTA's Strategy to Accelerate Research (STAR) brings the best CMT researchers, clinicians, and experts in therapy development together with pharmaceutical and biotechnology companies and patients to expedite the development of treatments for CMT. The CMTA is also actively working to help improve the quality of life for all families living with CMT by offering educational programs and materials, hosting patient and professional conferences, providing support to families through its nationwide branch system through North America, and more.