Legends Bank Welcomes New Board Members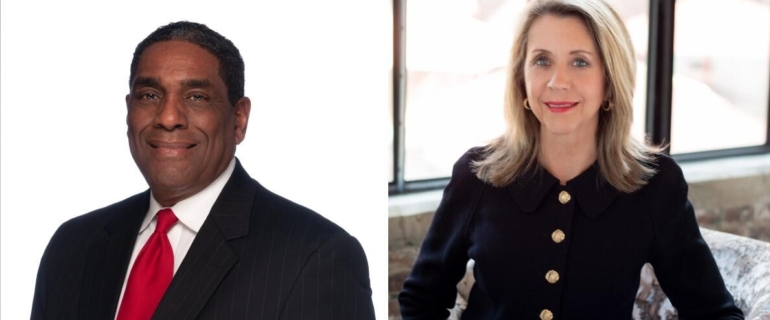 CLARKSVILLE, TN – Legends Bank welcomes new board members, Mark Kelly and Teresa Kingery.
"Both Mark and Teresa bring a unique skill set and life experience to our Board of Directors," stated Thomas Bates Jr., president and CEO. "As the bank continues to grow and expand into new markets, the board felt it was time to add board members with new and fresh perspectives to the group.
"Legends Bank has experienced unprecedented growth over the past 24 months and continues to evaluate new markets and delivery channels to enhance the customer experience."
Mark Kelly, a native of Lawrenceville, VA, has lived in Clarksville since 1992. Kelly was married to Valerie Hunter-Kelly and is the proud father of two daughters, Antoinette Nicole and Ashley Noel. Kelly was elected to the Montgomery County Commission in August 2002 and served until 2009. In 2002, he began his real estate career with Keller Williams Realty as an investor-owner. In May 2006, Kelly became the company's managing partner and led Keller Williams Realty-Clarksville to the 13th most productive company in their international system in 2009.
Teresa Kingery, a farm-raised native of Indiana, has 20-plus years of business and sales leadership in the Nashville market. Kingery's sales, marketing, and business development acumen evolved with such Fortune 500 companies as Hyatt Corporation, Loews Vanderbilt Plaza, Kraft, Xerox, and Club Corporation (Nashville City Club). Kingery & Associates, recruiting and permanent placement services, was launched in May of 2005.
More information about Legends Bank can be found at legendsbank.com.