Five Simple Steps to Achieve Financial Success in 2018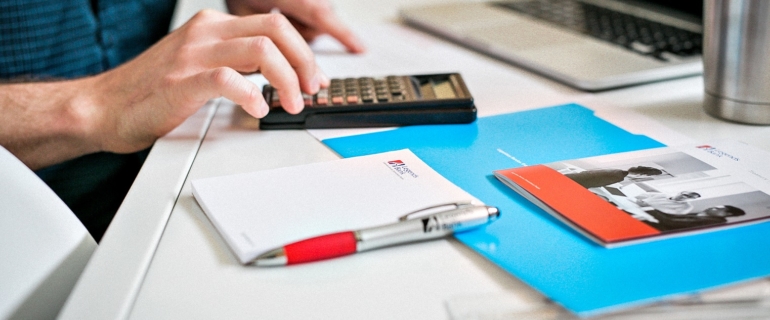 Five Simple Steps to Achieve Financial Success in 2018
Legends Bank wants to help you be your best financial self!
Do you have financial goals for the New Year? Let our extraordinary team of experienced bankers help you reach them!
#1 Set goals
What are your financial goals? Start by writing short term goals that you want to reach. Living on a budget will help you achieve all your personal goals; from travel, paying off debt, milestones, purchasing a new home, or retirement!
Number your goals by priority and start your saving from there!
#2 Set a budget
Setting a monthly budget is a healthy financial habit. Each household is unique, so find what will work for you and just remember to give yourself a little wiggle room. Not every month is the same and your budgeting should reflect that.
Whether you use a pen and paper, a spreadsheet, or a financial app, stay organized with your budget. Organization will help you set it and stick to it!
Setting a budget can increase your cash flow and that newfound cash can be used to pay off outstanding debt.
#3 Pay off debt
Debt can be like excess weight, fast to accumulate, but takes forever to get rid of. Make a plan for paying off your debts. Start with the items with highest interest rates first. Paying off high interest debts sooner will save you the most money in the long run. The sooner you pay off debt, the more money you will have to go towards saving and other financial goals!
#4 Save
Saving is one of the most important factors in achieving financial success long term. You know the saying, don't forget to pay yourself! Setting up an automatic transfer to savings each payday can be a big help. You won't miss the money and having it in a savings account helps prevent impulsive spending. It's an easy step that you don't have to think about.
Saving  for your retirement is also important and there are a variety of options available, including:
401K– Check with your employer to see if they offer 401K plans that will allow you to save/invest a portion of your paycheck (pre-tax). Some employers not only offer these sponsored plans, but will match your contribution up to a certain percentage!
Individual Retirement Account (IRA)– An IRA is a special savings plan that lets you put aside money earned today for use in your retirement. There may be some tax advantages and other benefits with IRA accounts, so do your research and talk to a professional to see if its a good fit for you!
#5 Invest
Most people don't have money just sitting around, but still want to invest in their future. Sometimes not knowing what options are available or where to start can be the biggest barrier to investing.
Making the right investment choices are important. Let one of our Financial Advisors help you along the way!
There is no magic formula to achieving financial success, because there are so many variables and options available. Ultimately, the path is up to you! How you define financial success and your ability (willingness) to save will determine how you get there!
Having goals and a plan is the first step to determine your path. Finding the right resources and trusted experts to help you along the way will ensure you make financial decisions that will benefit you now and in the future.
Your friends and neighbors at Legends Bank are here for you, no matter your financial position or stage of life. Our staff is not only knowledgeable, but experienced in making some of the same financial decisions as you!
There are multiple ways to contact us, but we would love for you to stop in and visit with us so we can get to know you better! Enjoy a complimentary cup of coffee and a smile while you're here!
---
Source: Forbes
Resources: Mint, Budgetpulse, Budgetsimple