Legends Adds to Nashville Area Market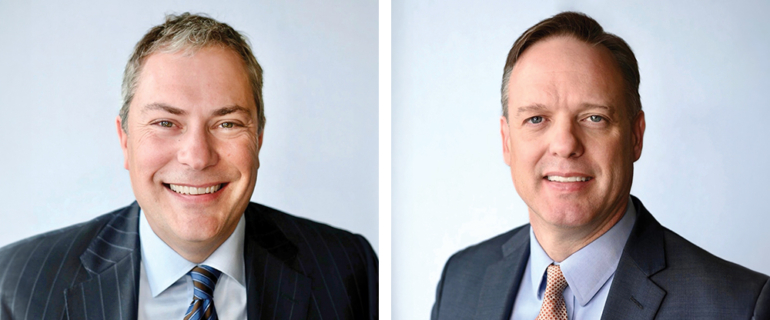 As Nashville and its surrounding areas continue to grow in population and industry, Legends is keeping pace by adding to its roster of talented, experienced bankers.
---
Corey Napier Joins Legends Bank
Many people in Williamson County are familiar with Corey as Mayor and Alderman of Thompson Station for over a decade. However, he is much more than a local leader. He's a businessman with years of banking experience and an entrepreneurial spirit.
Corey brings 34 years of experience as a banking and financial services executive, primarily in Tennessee. He started his career in the management training program at First American National Bank. Corey spent the majority of his career as a relationship manager, assisting entrepreneurs and private business owners with financial matters.
He has held leadership positions with First American, AmSouth/Regions, First Tennessee and LBMC helping with strategic growth initiatives. Corey is also a graduate of both Leadership Nashville and Leadership Franklin.
"I am married to one of the world's most accomplished individuals who can do it all," says Corey. "She runs Circa, a very popular local community restaurant. I'm also a proud father to three highly opinionated kids. I love outdoor sports and working on my farm."
When asked about this new chapter with Legends Bank, he simply said, "I love Legends for its culture, focus on employees and small business owners. Legends is itself a big success story of entrepreneurs."
Kent Sandidge added to Nashville team
Another addition to the Legends' Nashville area team is Kent Sandidge.
Kent Sandidge, IV is a native Nashvillian who graduated from The University of Tennessee at Martin in 1990. He graduated from the Barret Graduate School of Banking at Christian Brothers University in 2012. With 30 years of financial experience, he most recently served as VP of Business Development for Vision Financial Group Equipment Leasing.
He spent most of his career serving banks in the Middle Tennessee area. He has been married 20 years to wife, Angela, with 3 sons.
The future is bright in Nashville
 "Having outstanding leadership and a long-range strategic plan have always been a focus for Legends Bank. The additions of Corey and Kent are a big part of that plan for growth in our Nashville area market," says Rick Archer, retired Nashville area market president and current board of director.
---
Legends Bank is a community bank established in 1998 in Clarksville, Montgomery County. The bank has nine branch locations across four counties in middle Tennessee, including Davidson, Williamson, and Cheatham Counties.