Coronavirus Scams – What You Need to Know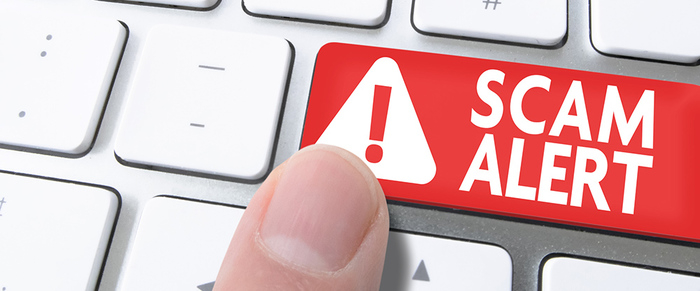 Coronavirus Scams – What You Need to Know
Legends Bank wants to keep you informed about scammers and fraudsters and what to do during these direct threats to banks and their customers.
During this time of uncertainty, many scammers are taking advantage of the fears surrounding the Coronavirus.
According to the Federal Trade Commission, here are a few tips to keep in mind.
Don't click on unknown links

It could download a virus onto your computer.
Don't click on links that say they have information from the CDC

For the most up to date information, go to:
Be alert about making donations to charities online.

If someone asks for donations in cash, by gift card, or wiring money, don't do it.
Be alert to "investment opportunities"
Phishing
Phishers are always looking for topical subjects that will capture a victim's attention. They will use the virus as a lure in the subject line to claim news about the infections or the virus itself.

Phishing is an entry point for a variety of exploits, including stealing identities or money and delivering malware onto a victim's computer.

If an email asks the recipient to click on a link or go somewhere, they should always try to find another way to validate it.

Do not click on the unknown, especially not password reset requests.
Identity theft and fraud – How to protect yourself
If a "bank" calls you asking for payment information, do not provide it. 

Legends Bank will not ask for your personal information.

If you lose your credit or debit card, use our

CardValet

service to turn off your card right from your smartphone.

You can always turn it back on if you find it. 

Don't use the same password for multiple accounts. Select a hard-to-guess password with a combination of symbols, upper and lower case letters and numbers.
Only buy online from secure websites that encrypt their data using Secure Socket Layers (SSL).

After making a purchase online, be sure to end your session by logging out of the website.
During these uncertain times, Legends Bank highly recommends customers take advantage of our online banking, mobile banking solutions, debit card, and ATM services. If you do not currently have these services set up and would like more information, you can call our toll free number 1-866-391-1925 to speak to one of our representatives.
We're Legends Bank… professionals who know what you want and need most, and a homegrown, financial institution that's here to stay.
Contact Us by phone (Regular Business Hours): 1-866-391-1925 or email us at customerservice@legendsbank.com.