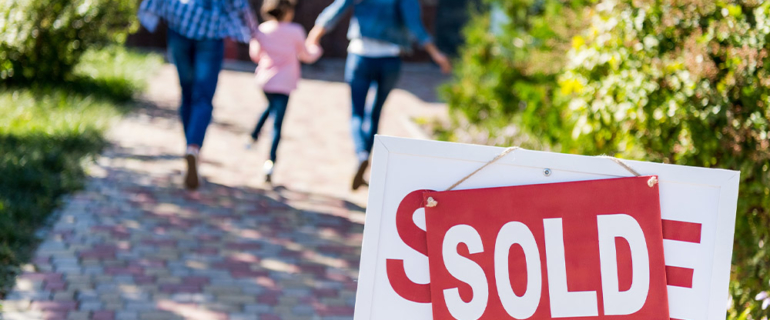 Buying a house, especially your first one can be a daunting experience. Legends Bank wants you to be prepared.
Home buying process explained:
When you decide that it's time to buy a house, there are certain procedures that you should follow to make it easier.
1. Pre-approval
Your first step to buying a home should be to get pre-approved. By getting pre-approved you have power over other buyers who may be after the same house. Pre-approval also lets you know how much house you can afford. This will also save you time by only looking for houses in your price range. Call one of our Legends Mortgage Services professionals to get started.
Pre-approval vs Pre-qualification
Sometimes, these two are interchangeable. The biggest difference is documentation. Pre-qualification is based on the information you, as the buyer, give to the lender. Pre-approval needs to be backed up with documentation such as credit reports or credit history. You can ask your agent which one the seller needs.
2. Making an offer
Now that you've been pre-approved, it's time to go house hunting. Your real estate agent can now narrow your searches to your criteria as to how much house you need and can afford. Your offer can include:
• your down payment
• earnest money which is typically 1% to 2% of the sale price
• contingencies such as home inspections or having the seller do repairs to the house before closing.
If your offer is accepted, it becomes a binding contract between you and the seller. Be sure to read it over carefully.
3. Applying for the loan
Now is when Legends Bank comes in. We offer a wide range of mortgage loans, from conventional, fixed-interest loans to government-insured FHA, VA and adjustable rate loans. We can help you decide which loan is right for you.
4. Closing
After your loan is approved, the only thing left is signing the paperwork at "the close".
At the closing, you may be required to provide your driver's license(s) as well as cover your down payment and/or closing costs through a wire transfer or by bringing a cashier's check. When everything is signed, you're done! You are now a homeowner!
If you need more information about home buying or have any financial questions, contact us. We're here to help you every step of the way!
We're Legends Bank … professionals who know what you want and need most. And a homegrown, financial institution that's here to stay.
Contact Us Phone (Regular Business Hours): 1-866-391-1925 Or email us at: customerservice@legendsbank.com.